Thank you for considering the Fortitude Center for
your mental health needs.
Contact us
You can reach us by phone OR text at 860-799-5750.
We are currently experiencing high call volume. If we don't pick up, we are assisting another caller.
Please leave us a detailed voicemail or send us a text and we will get back to you within 24 hours.


Office Hours
Monday: 9:00 am - 5:00 pm
Tuesday: 9:00 am - 5:00 pm
Wednesday: 9:00 am - 5:00 pm
Thursday: 9:00 am - 5:00 pm
Friday: 9:00 am - 5:00 pm
Saturday & Sunday: Closed
*Office staff are available during these hours and therapists are available by appointment only.
Directions
The office is located at 143 West Street, Suite V (The Bleachery). Drive all the way down West Street, past the New Milford Sewer Company and continue down to the Bleachery. Ignore the no trespassing signs and take first left (you will see Fortitude directional sign) drive around to the back side of building. Suite V is the first office.
If you have any problems or questions, please do not hesitate to call us at 860-799-5750.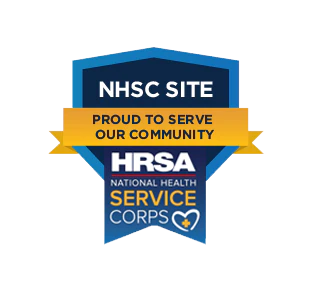 The Fortitude Center is proud to be an accredited site through the National Health Service Corps